My Aqua Bill
---
You've come to the right place to learn more about your water or wastewater bill. Click on the plus signs to learn more about each part of your bill.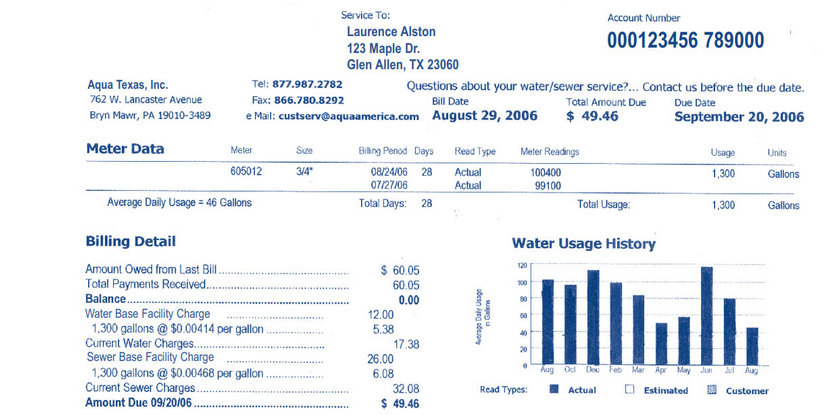 Water Tips
---
Discover our top tips on better managing your water usage.
Place Trash in the Trashcan
Use your trashcan for trash such as tissues and non-flushable wipes instead of the toilet.
See More Tips
Keep Your Water in the Pool
Don't overfill the pool. Lower water levels will reduce water loss from splashing.
See More Tips
Limit Cooking Water
Cook food in as little water as possible. As a bonus, you'll also retain more nutrients in the food so your meals are healthier and tastier.
See More Tips
See All Tips