My Aqua Bill
---
You've come to the right place to learn more about your water or wastewater bill. Click on the plus signs to learn more about each part of your bill.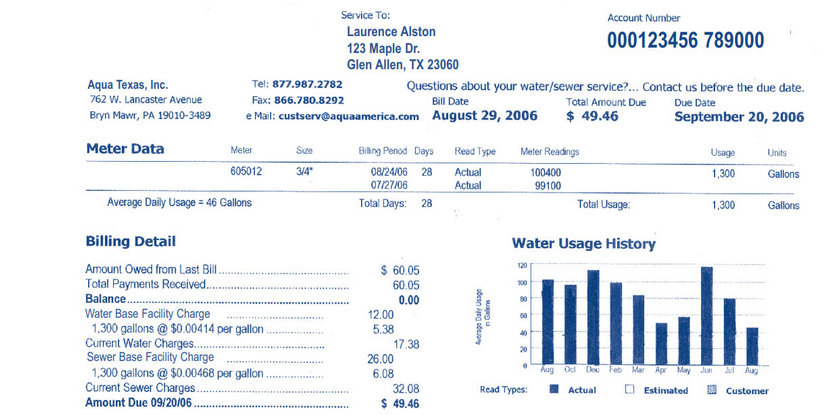 Water Tips
---
Discover our top tips on better managing your water usage.
Insulate your Pipes
It's easy and inexpensive. You'll get hot water faster and save money and energy, too.
See More Tips
Buy High-Efficiency Appliances
Install a high-efficiency washing machine and use 50% less water. You'll save a good amount of energy, too.
See More TIps
Look for the Label
Look for products that have the WaterSense label. They're more efficient and can provide significant water savings.
See More Tips
See All Tips